Diesel High Pressure Oil Pumps
High Pressure Oil Pumps
Each High Pressure Oil Pump features Standard®engineered enhancements to ensure proper sealing and improved performance.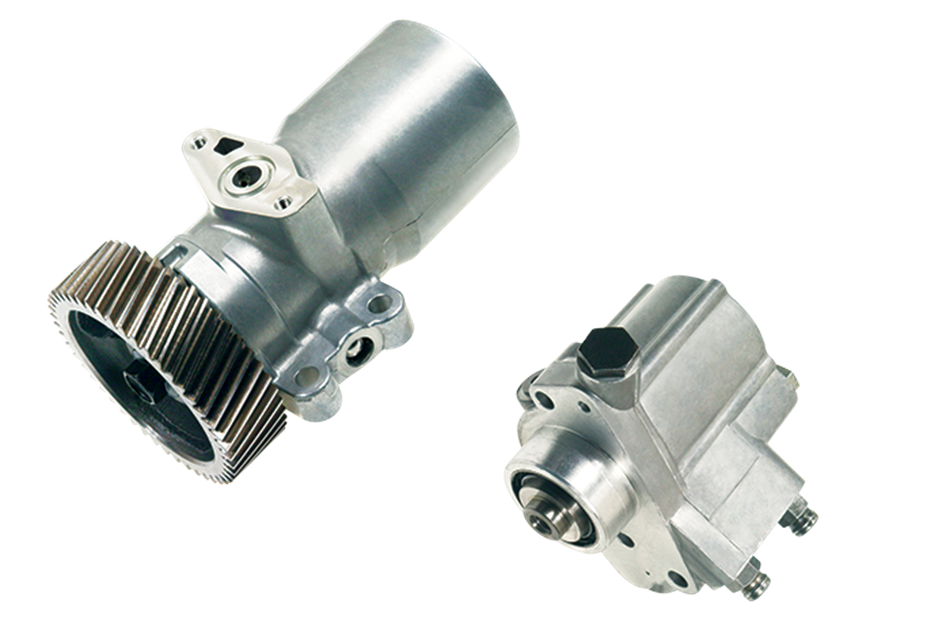 How Standard's Engineering Helps Eliminate Common 6.0L Failures
During our revamped remanufacturing process, our engineers manually examine hundreds of component parts for consistency in critical wear points to make sure the right components get replaced every time. On top of that, they've also engineered improvements to common 6.0L failures, such as housing leaks:
The Backstory

Original 6.0L high pressure oil pumps
are designed with a check ball.

The Problem

Due to a flawed OE design, the check
ball can easily become displaced, leading to housing leaks and part failure.

Our Solution

We replace the check ball housings with a new casting that has a threaded plug to ensure proper sealing and eliminate the original problem.